OMG, I've Never See Anything As Cute As These Little Kids With their BIG DOGS!
58-year-old professional photographer Andy Seliverstoff spent 4 months shooting large dogs and small children in the vicinity of his native St. Petersburg, photographing material for his new book titled "Little Kids and Their Big Dogs". Andy's hope was to demonstrate with his works that big dogs can be as friendly to children as smaller breeds.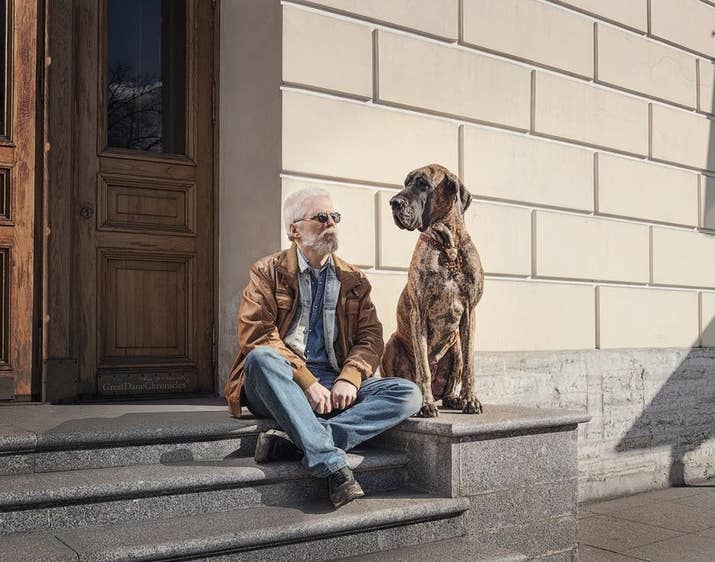 The photographer tried to capture the strong emotional bond between the dogs of the largest breeds (Great Danes, St. Bernards, Leonberger, Newfoundland, Irish Wolfhounds, Tibetan Mastiffs) and children. The pictures came out in the form of a photobook, which is titled: "Little Kids and Their Big Dogs."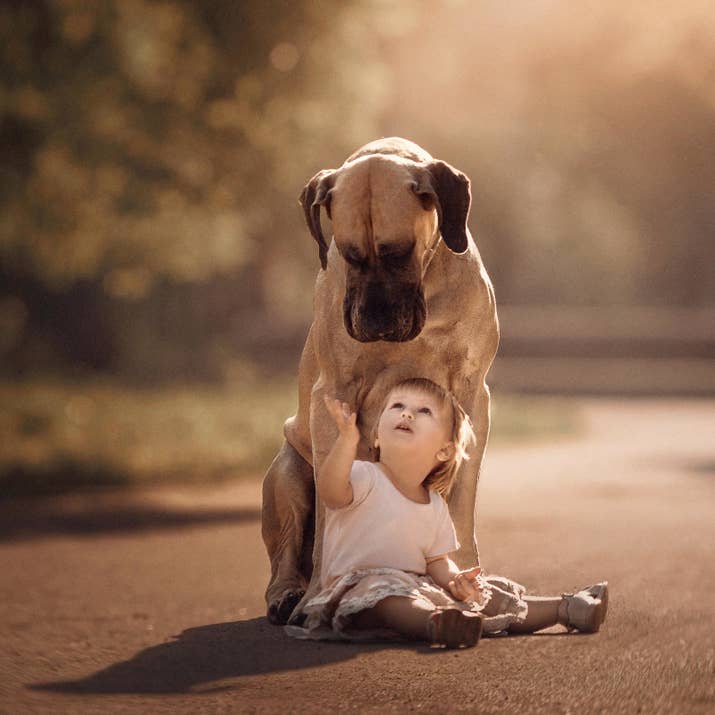 Four years ago, some of his friends asked him to capture photos of their daughter Alice in a park. They had their Great Dane, Sean, with them, so they decided to include the Great Dane into the photographs. After seeing the results, Seliverstoff had a hunch that he was onto something very unique and special.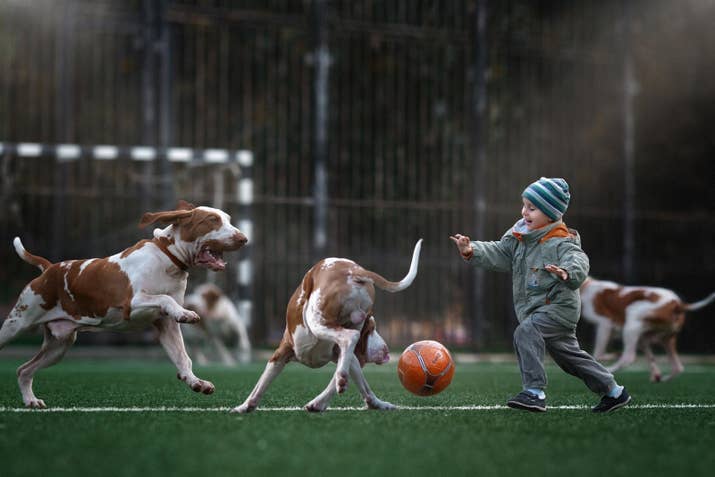 He did another photo session with a child and big dogs, which touched him deeply. Since then, he's been working as a devoted dog photographer.
The resulting project has become a great passion of his, which he decided to encompass into a single photobook which is a compilation of 100 of the best photographs.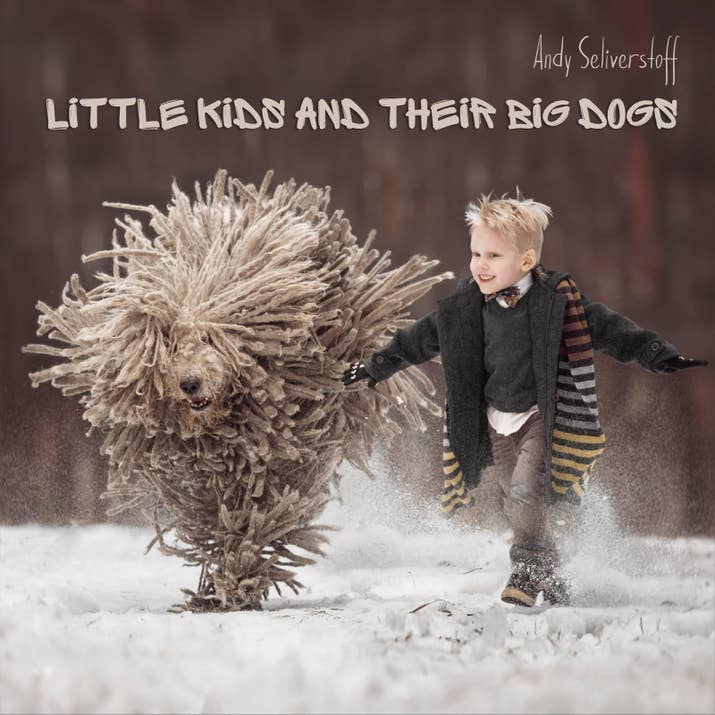 He took all of the photographs in St. Petersburg, and the city's colder climate and extensive parks contributed in the making of some truly spectacular shots. You can find out the final result from this beautiful gallery.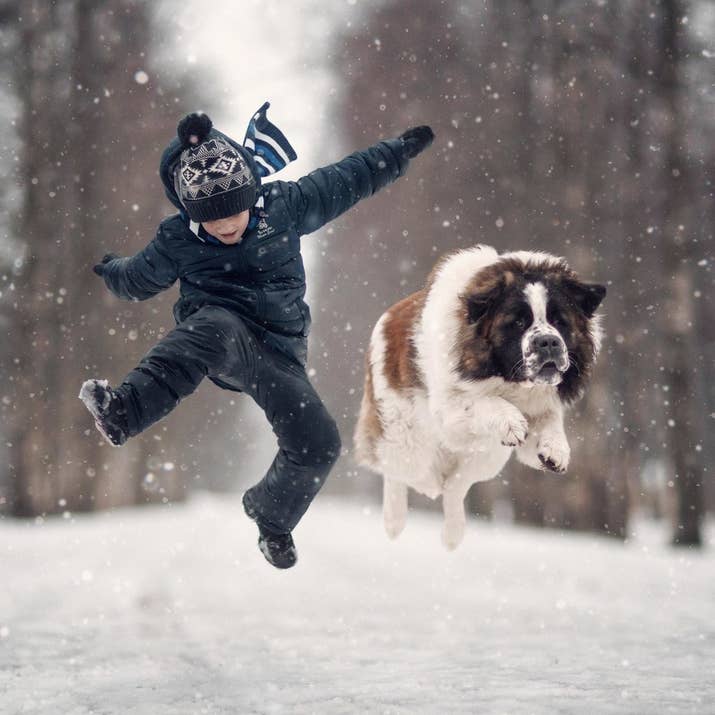 Andy also tried to make sure that the photographs were taken where each dog commonly walks and plays with the child so they are both as natural as possible.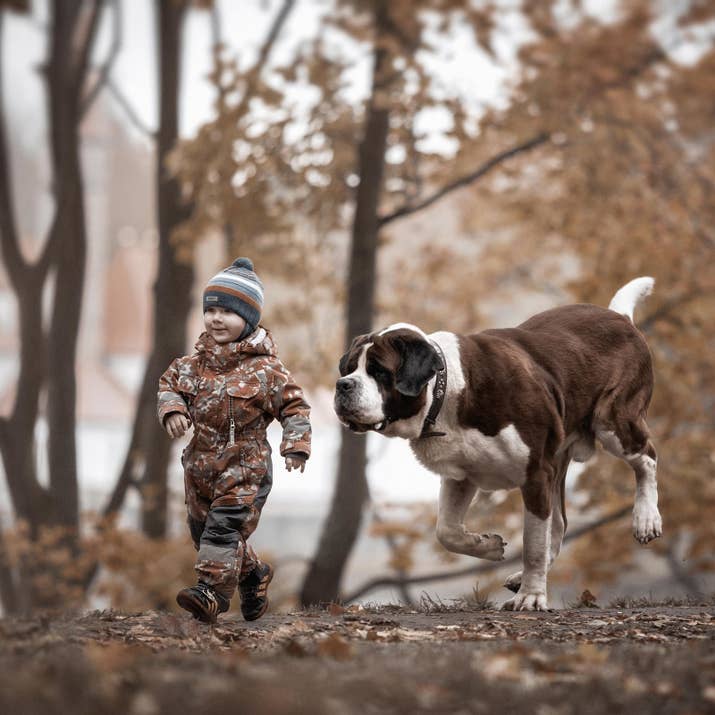 He says that most of the kids in his photos are either children or grandchildren of his friends. Seliverstoff also noted that it's not common for people to keep big dogs while they have young children, so most of the dogs on the photos have been with the families before they even had kids.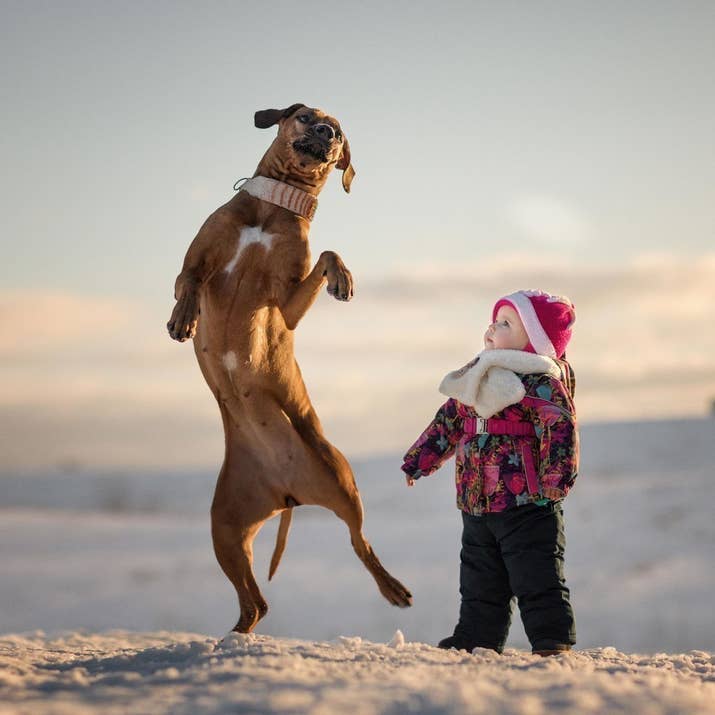 "My goal was not just to make beautiful photos," says the author, "but also to show how children and huge dogs communicate and interact with each other."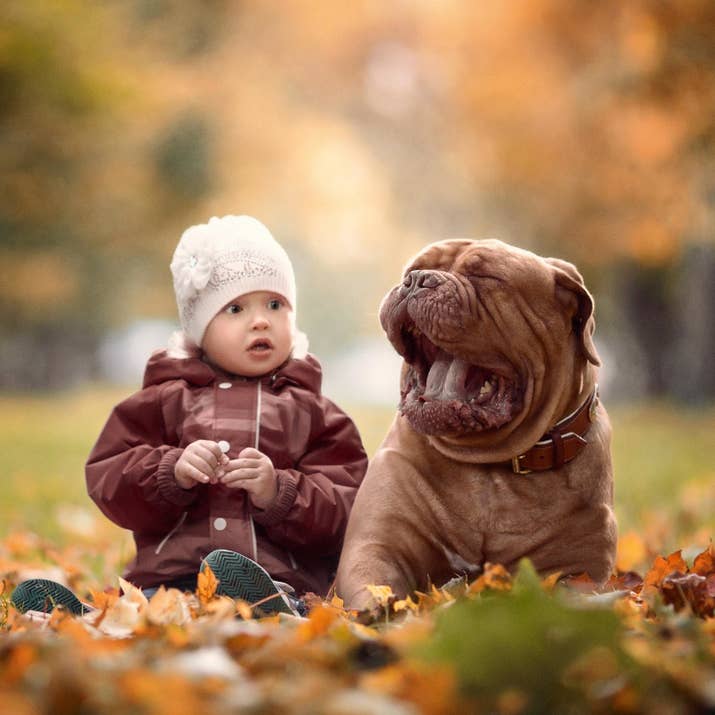 These pictures invariably cause a smile, especially among pet lovers.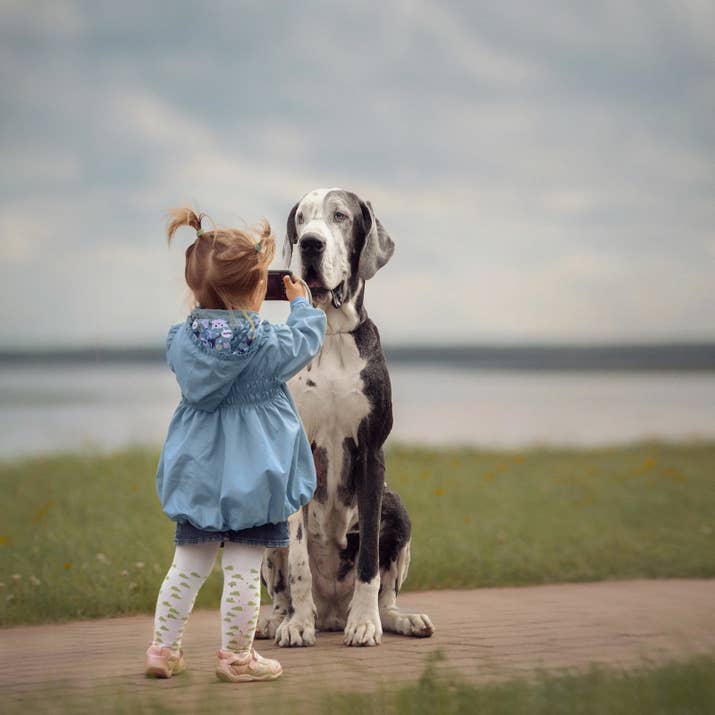 The overall message he's trying to share with all people is quite simple: "Love for dogs and children makes people kinder."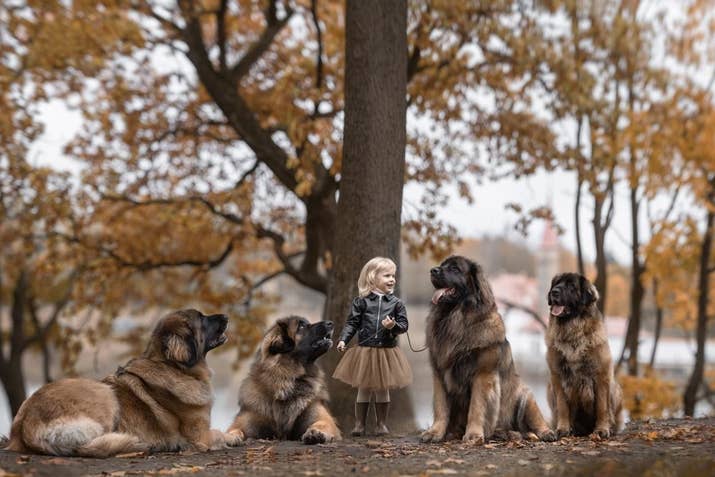 "Every dog is special and has its own unique character," he adds.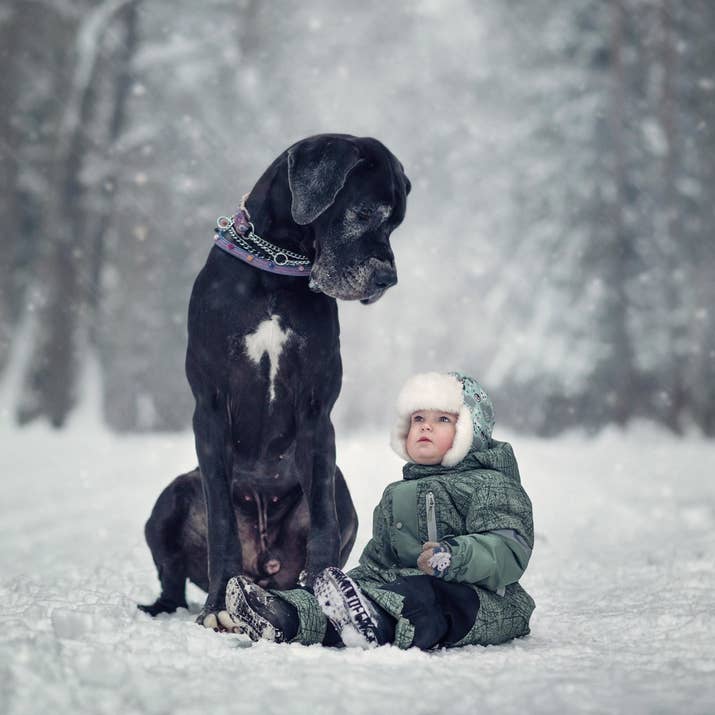 Best friends: Grisha, 4.5 year-old-boy embraces Crispi, a briard which weighs 41 kg. This photo just melts my heart!